Photography for Beginners is a magazine all about helping you take your best ever shots, with need-to-know shooting and editing advice. We've been trying out Serif's PhotoStack software to help us enhance our landscape photos and in this tutorial we show you how to shoot great scenes and make the most of your photos using this software.
Shooting landscapes is one of the most popular genres of photography. This is probably because it is so accessible, as you don't have to travel far to find a stunning vista. Taking a great landscape photo is easy, and there is also plenty of potential for making it look even better using editing software. Here we show you how to make quick and easy edits to your shot using Serif PhotoStack. Then we will show you how to display your amazing photo for the world to see on photo social networking website Flickr.
1. Aperture priority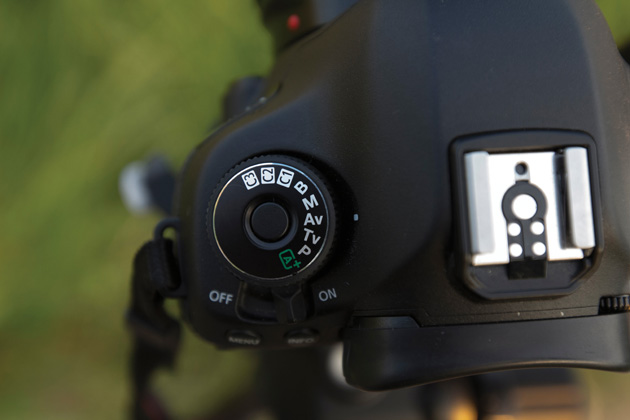 Switch your camera to aperture priority mode and then choose a narrow aperture (high f-number). This will ensure that your entire shot is in focus, from the background to the foreground. Anything between f/11 and f/18 should be fine. The camera will then select the optimum shutter speed for you.
2. Low ISO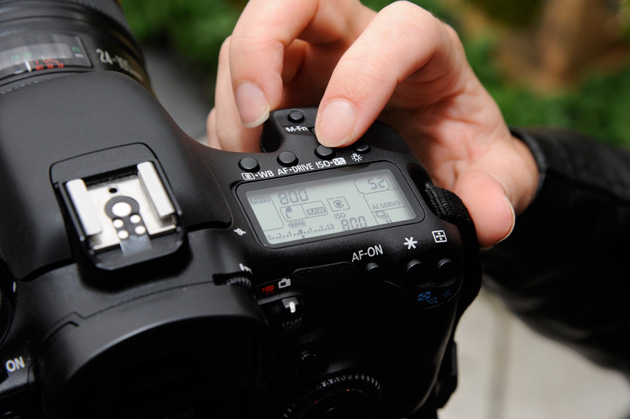 Find your camera's ISO button or menu and choose a low value. This will prevent the digital noise that is often generated from high ISO values from appearing in your photo. Try to keep your ISO below 400 if you can.
3. Use a tripod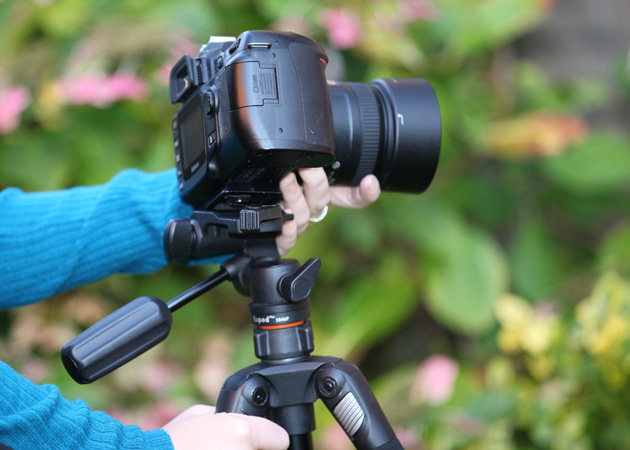 A tripod is a handy accessory for landscape photography. As you are using a narrow aperture, your camera may choose a slow shutter speed to ensure enough light reaches your sensor, particularly if you are shooting in low light conditions. If this is the case, then you will need to steady your camera to prevent camera shake. A tripod will also help you compose your landscape perfectly, keeping your horizon straight and allowing you to carefully position everything within the frame.
4. Straighten up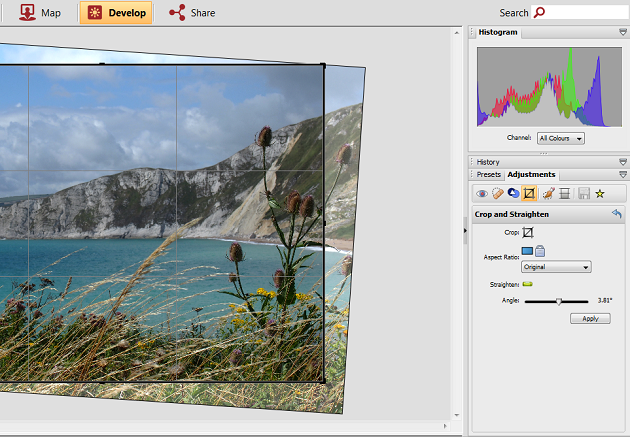 If you didn't manage to get your photo straight at the time, then you can easily correct it. Import your photo into Serif PhotoStack, select the Develop tab at the top of the screen and select your photo from the library at the bottom. Now select the Crop and Straighten button from the editing palette on the right. Click on 'Straighten' and then draw a line along the horizon in your photo. If you're happy with the correction, click Apply.
5. Adjust the levels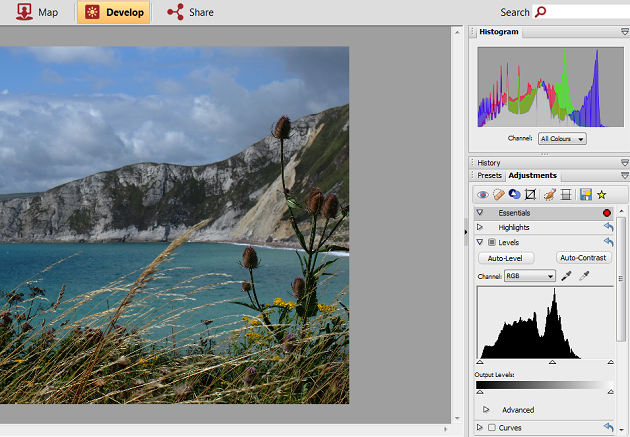 Click on the Adjustments tab in the editing palette and then open up the Levels menu by clicking on the arrow next to it. To quickly correct your exposure, you can click on the Auto Levels button. However, if you want to adjust it manually, move the sliders underneath the histogram graph until you are happy with the results.
6. Boost the colours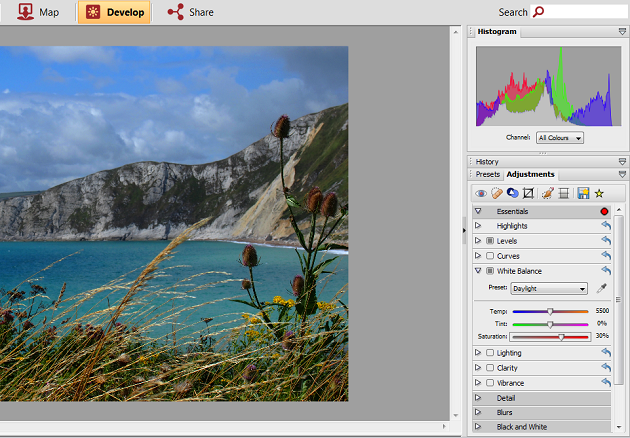 To make your landscape look really vivid and vibrant, open up the white balance menu and then boost the Saturation slider a little. If your shot has an unusual colour cast, you can also correct this by selecting an appropriate white balance preset from the drop down menu.
7. Increase the contrast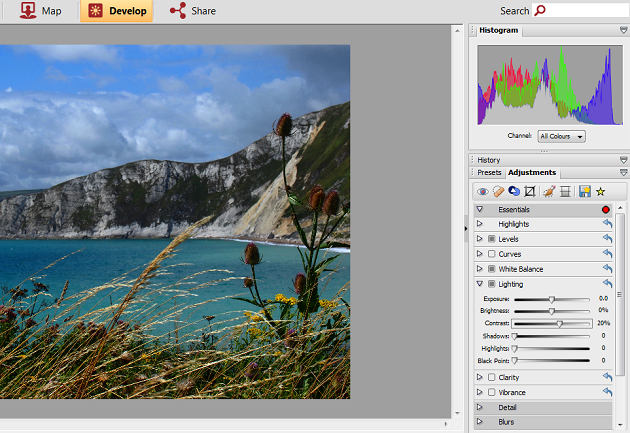 You can give your shot more depth and punch by adjusting the Contrast slider in the Lighting menu. If you need to adjust your exposure further then you can also do this here, tweaking the shadows, highlights and brightness until your shot looks perfect.
8. Add an effect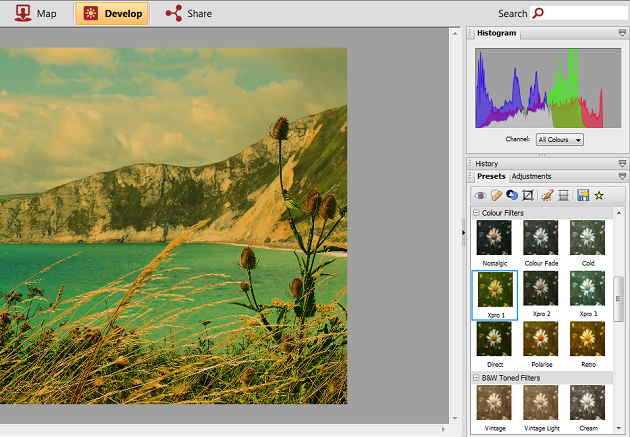 If you click on the Presets tab in the editing palette, you can choose from a series of creative effects and filters to apply to your shot. You could perhaps add a retro effect, add in some grain and blur, or convert your image to black and white.
9. Save and export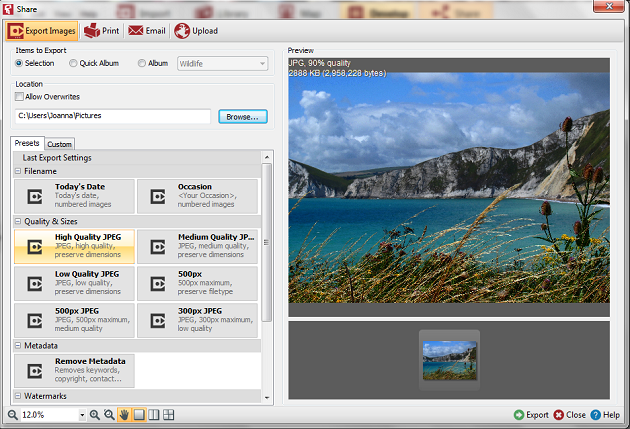 When you have finished editing, click on the Share tab at the top of the screen. A box will appear asking if you would like to save your shot, so click Yes. You can now export your image from PhotoStack and save it back on to your computer. Simply select a destination to save it to and then choose from a series of simple size & quality presets before clicking Export.
10. Share on Flickr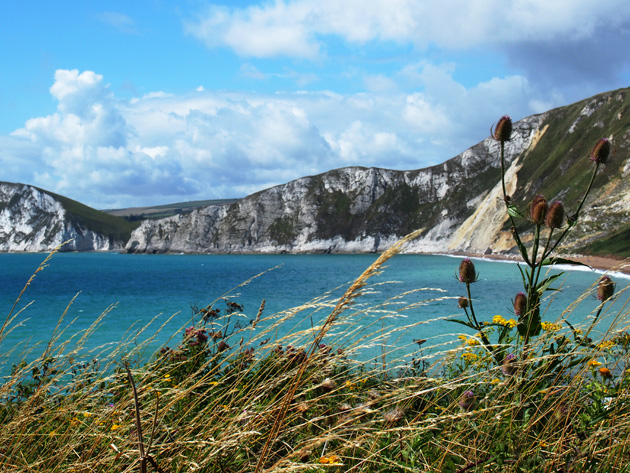 Go to www.flickr.com and sign up for an account or log in to an existing one. Now click Upload at the top of the screen and drag your landscape photo onto the upload screen. You can now give your photo a name and description, as well as tag it with keywords and people and organise it into a specific set. Now choose your privacy settings and click Upload in the top right-hand corner of the screen.
For more great tips and tricks, head to www.photoforbeginners.com